Family Law Attorneys in Orangeburg N.Y.
There are many legal matrimonial matters at the heart of a family law practice: Prenuptial Agreements, Divorce, Child Support & Advocacy, Post-Divorce Enforcement or Modification, Spousal Maintenance, Domestic Partnerships/Same-Sex Relationships, Parenting Plans & Collaborative Law. Our having the experience to understand each area of Family Law is of paramount importance in helping you.
Our years of experience in representing thousands of clients in family law courts enables Ronald A. Phillips to advise new clients on the most likely routes to favorable outcomes in family law matters.
At the heart of our law practice we believe that openness, straight talk, and the willingness to help our clients through the good times and those times that test us all is what makes Ronald A. Phillips the right Family Law Firm for you.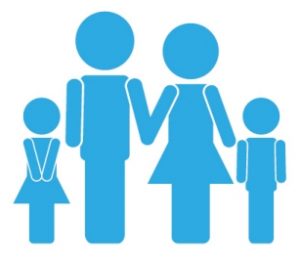 The attorneys at Ronald A. Phillips find family law to be a satisfying area of law practice. Fellows of the American Academy of Matrimonial Lawyers, Ronald A. Phillips focuses on all family law matters, including post-decree modifications and enforcement.
---
We Strive to Save Clients Trouble and Expense
Whether the family matters involve Child Support & Advocacy, Parenting Plans & Collaborative Law, Divorce, Post-Divorce Enforcement or Modification, Spousal Maintenance, or any other aspect of family law, we always advise clients of the most cost-effective, expedient way of accomplishing their family law goals. If clients want to take actions that we consider counter-productive, we take great pains to be sure that they clearly understand what the likely outcome will be. We advise them against courses of action that will likely mean they will be overspending on legal fees or agreeing to a bad settlement that is not in their best interests.
Contact a lawyer at the Rockland County family law firm of Ronald A. Phillips, Attorneys at Law, regarding equitable property division, child custody, child support, spousal support and other aspects of your pending divorce.